I Don't Wanna Grow Up...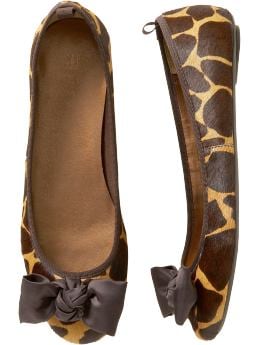 Is it me, or do these shoes make you hum the Toys R Us theme? (
C'mon sing along
) Giraffe prints to round toes to school-girl bows, it's the cutest pair of flats there is... (
OK, no more singing.
) These adorable flats from the Gap, originally priced at an affordable $39.50 but on sale for $12.99, won't even take away from your milk (
ahem, cocktail
) money. Here's the catch, though, they only have size 6 left.